Our team has deep expertise in improving and scaling businesses
Our AI platform has served more than 200 million user sessions and improved lead captures and conversions up to 300% and more. 
300

%+
Improvement in conversions and lead captures
Our team includes experts in AI/ML, Data Science, Marketing, B2B products and eCommerce.
Abhimanu Kumar
Co-Founder & CEO
Abhi has extensive expertise in Machine Learning and AI and has authored/co-authored multiple well cited publications in many of their subfields. He is a member of the Fast Company Executive Board – invited for his industry expertise. In the past, he has been a Greatness Awardee at Microsoft Ads Team (2021), and also led the Machine Learning team at GageIn to CODiE Awards Finals (2015). He has also worked as Sr. Data Scientist at Apple and Groupon, and on the Wall Street as a Quant Trader at IMC Financial Markets. Abhi has a bachelors degree in Computer Science from IIT and graduate degrees from CMU and UT Austin and was also admitted to MIT for a PhD.
Kieran Flanagan
Investor & Advisor
Kieran Flanagan is CMO at Zapier. Prior to his role at Zapier, Kieran has led the marketing efforts at Marketo, SalesForce, and various other well founded startups. He has expertise in helping SaaS companies add millions in extra traffic, users, and revenue.
Channing Ferrer
Investor & Advisor
Channing is Chief Sales Officer at Semrush. Prior to his role at Semrush, Channing has led the sales efforts at S&P Global, C2FO, Acquia and many more. He has deep expertise in scaling sales for SaaS companies and adding millions in revenue.
Jeetu Mahtani
Investor & Advisor
Jeetu Mahtani is the Executive Vice President of Customer Success at HubSpot, where he is responsible for the vision and execution of customer service and support of HubSpot's global customer base. Jeetu founded the search marketing and lead generation practice at Wakefly in the Boston area and grew the business to one of the fastest-growing marketing agencies in the region. HubSpot Bio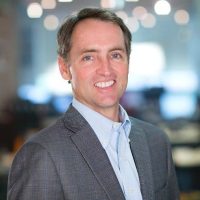 John Kelleher
Investor & Advisor
John Kelleher is General Counsel at Dutchie. He has helped scale companies from few hundred employees to over thousands of employees and from few hundred of customers to tens of thousands of customers involving multiple financings, IPO as well as many acquisitions during the scale up.
Alok Ranjan
Investor & Advisor
Alok Ranjan is a new media innovator, founder & CEO of Future Today Inc which owns the most popular channels on OTT devices and connected TV including Happykids.tv, iFood.tv, Fawesome.tv, iComedy.tv, TripSmart, FitYou, and many more. Times Profile.
Vagelis Papalexakis
Advisor
Vagelis is Associate Professor at the University of California Riverside. He is the recepient of the National Science Foundation CAREER award, the 2021 IEEE DSAA Next Generation Data Scientist Award, and the ICDM 2022 Tao Li Award which awards excellence in early-career researchers. Vagelis is a leading researcher in the world, working in data mining, machine learning, data science, and AI. University of California Riverside.
Check

our

other top quality content posts on the blog.