One stop shop for your business's AI needs
Anonymous Visitor Conversion Booster
Cookie-Agnostic Analytics 
Top of the Funnel Traffic Booster
Build your own personalized AI with us today
Four packages. Endless possibilities.
Enterprise Plus

---

With Enterprise Plus you get all the AI models in the Growth plan as well as Ads Optimization Model for boosting ROAS and our top of the funnel package for improving the organic presence.

---
Our team includes experts in AI/ML, Data Science, Marketing, B2B products and eCommerce.
Abhimanu  (Abhi) Kumar
Co-Founder & CEO
Kieran Flanagan
Investor & Advisor
Kieran Flanagan is CMO at Zapier. Prior to…
Channing Ferrer
Investor & Advisor
Channing Ferrer is Chief Sales Officer at Semrush. Prior to…
Jeetandra (Jeetu) Mahtani
Investor & Advisor
Jeetu Mahtani is the EVP at HubSpot…
John Kelleher
Investor & Advisor
John Kelleher is General Counsel at Dutchie. Prior to…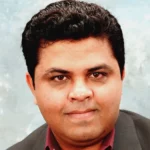 Alok Ranjan
Investor & Advisor
Alok is a New Media innovator, Founder & CEO of FutureToday…
Evangelos (Vagelis) Papalexakis
Advisor
Vagelis is Associate Professor and an NSF Career Awardee…
Check our other top quality content posts on the blog.
Don't wait.
Start building your own AI with us today
300

%+
Improvement in conversions and lead captures
Our AI platform has served more than 200 million user sessions and improved lead captures and conversions up to 300% and more.

Try Now!